Farm Fresh To You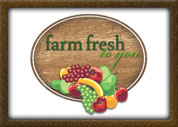 WNIT Public Television is proud to present its newest documentary, Farm Fresh to You, which explores the Michiana region with specialty food retailer, restaurateur, caterer and passionate food lover Judy Kite Gosh. She has helped promote and encourage local sustainable food products since forsaking the glamour of big city life in Chicago 15 years ago to proudly wear the chef's toque and checkered pants.
Along the journey, Judy introduces us to many of the area's top chefs, farmers, ranchers and wine makers. Some of our chefs are world renowned for the quality of their cuisine, including Jean Joho of Everest Restaurant in Chicago and Rick Bayless, host of PBS' "Mexico, One Plate at a Time." They will demonstrate the advantages of eating locally grown and locally prepared foods.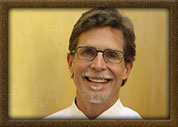 Award-winning chef-restaurateur, cookbook author, and television personality Rick Bayless has done more than any other culinary star to introduce Americans to authentic Mexican cuisine. In 1987 Rick opened the hugely successful Frontera Grill in Chicago, which specializes in contemporary regional Mexican cooking, and the elegant Topolobampo in 1989. "Mexico, One Plate at a Time" is currently in its fifth season on PBS. His cookbook with his 15 year old daughter, Lanie, titled Rick and Lanie's Excellent Kitchen Adventures was nominated for a James Beard Award as well as Rick's sixth cookbook, Mexican Every Day. Rick is the founder of the Frontera Farmer Foundation, an organization that supports small local farmers, and has been active in Share Our Strength, the nation's largest hunger advocacy organization.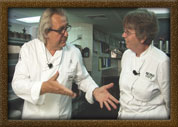 One of the world's great culinary talents, Chef Jean Joho humbly entered the profession as a 6-year-old, peeling vegetables in his aunt's restaurant kitchen. Today, his establishments in Chicago, Boston and Las Vegas set standards for dining and win awards and accolades worldwide.
Chef Joho can be found in Who's Who of Food and Beverage in America, an honor given by the James Beard Foundation to culinary professionals who have made significant and lasting achievements and contributions to the food and beverage industry for 10 or more years. He was also named the James Beard Foundation's "Best American Chef: Midwest," and Bon Appetit's "Best Chef of the Year."

The Production Team
Farm Fresh to You was produced by WNIT's Vice President of Production, Angel Hernandez. "This is a story that celebrates the incredible resources we have right here in our own backyard," he said recently. "It was a joy to work with Judy Kite Gosh in making this documentary, and we are very pleased with the results." Added WNIT President and General Manager Mary Pruess, "This is another way WNIT serves the community by exploring and connecting our region's assets as no one else can. We're proud to be able to bring such a program to our region and beyond."
A preview of the program was presented at WNIT's Green Expo 2009 in April. A preview shown at the Vickers Theatre in Three Oaks on May 24 received a standing ovation.
WNIT's Vice President for Production, Angel Hernandez, is a two time Regional Emmy award winning producer/director and has supervised over 15 Emmy award winning documentaries accomplished by his staff. This program's content matter and opportunities for stunning videography promised to make it compelling television to viewers across the country. WNIT will offer the program to PBS stations nation wide. With the marquee values attached to Chef Bayless and Chef Joho, as well as the stories and national appeal for fresh locally grown produce, Farm Fresh to You will have a very good opportunity to be seen in many markets throughout the USA. Additionally, the program will be taped in High Definition 16x9 format.
Farm Fresh to You is WNIT Public Television's FIRST Local Production to broadcast in High Definition.
Farm Fresh to You will air on both 34.1-HD and 34.2-SD.
Premiere - Sunday, June 14th, 2009 at 8pm
Encore Presentations - Sunday, July 26th at 8pm and Tuesday, September 8th at 8pm.