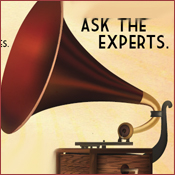 WNIT Public Television and the Center for History have partnered with Heritage Square, Max Black Fine Art and Joel Oppenheimer Conservation Studio to host the Heritage Road Show Saturday, August 18th from 10am to 2pm at Center for History in South Bend. Bring in your antiques for an informal appraisal from qualified experts ($5.00 per item). Qualified appraisers and antique experts from our area and Chicago will provide verbal appraisals of market worth as well as offering opinions on restoration costs. Items must be carried in and absolutely no firearms or weapons of any kind are allowed.
The next Heritage Road Show is on Saturday, August 18th at the Center for History.
---
What do you think? Leave your comments below or you can go back home.