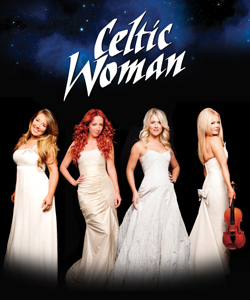 WNIT is thrilled to be your source for "Best Seats in the House" for Celtic Woman appearing at the Morris Performing Arts Center on Tuesday, April 9, 2013. For one night only, singing sensation Celtic Woman brings their spectacular music experience to South Bend. Enjoy classic Irish tunes such as "The Water is Wide" and "Green Grow the Rushes," timeless pop anthems such as "Bridge Over Troubled Water" and "Sailing" and inspirational songs including "You'll Never Walk Alone" and "Ave Maria" all with the signature Celtic Woman sound.
For more information on available ticket packages or to reserve your tickets, please click below.
Get Your Celtic Woman Tickets Today!
---
What do you think? Leave your comments below or you can go back home.